Leadership
Kyle Narsavage, President & Owner
Kyle has more than 25 years of experience in the landscaping industry. Kyle has been the leader of GreenSweep since the company's modest beginnings when he and his brother were mowing lawns in their neighborhood. His knowledge of the industry has continued to develop through his years at the helm of GreenSweep where he's been able to make something bigger out of his childhood passion for landscaping. Kyle's understanding of landscape maintenance and installation is only surpassed by his desire to exceed client expectations.
Kyle holds a Bachelor of Science degree in Landscape Contracting with a concentration in Business from Pennsylvania State University. Kyle is a MD Licensed Tree Expert, Certified Fertilizer Applicator, and Certified Pesticide Applicator.
Kyle currently resides in Silver Spring, MD with his wife, Elizabeth, their children, Oliver and Ann, and the family dog, Chance.
---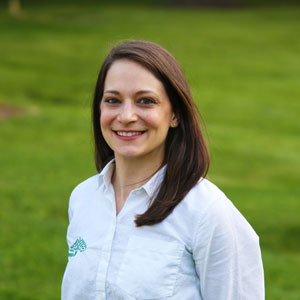 Lisa Greenwell, Vice President of Business Operations
Lisa joined GreenSweep in 2012, and, in her role, she manages several business functions to keep our company running smoothly. Lisa assists with strategic planning and large internal company advancement projects. She also handles client relations, vendor management, marketing, employee recognition, and other general administration. Before joining GreenSweep, Lisa held positions in client relations, program management, and communications.
Lisa obtained her Bachelor of Science degree from the University of Maryland. She currently resides in Highland, MD with her family.
---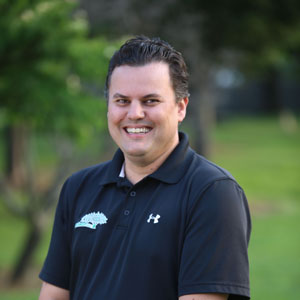 Jedd Narsavage, Vice President of Design & Development
Jedd rejoined the GreenSweep team in 2018 to lead efforts in landscape design and business development. Jedd helps navigate customers through the landscape design process – gathering ideas, reviewing budget, and finalizing a cohesive design – to meet each client's goals for their outdoor space. Jedd also spends time developing relationships with new commercial customers working to expand our network in the DC/Baltimore region especially in other market sectors like local municipalities and government projects. Prior to GreenSweep, Jedd worked for several large government contractors in landscape design, master planning, and project management. Jedd is excited to return to his roots and help grow our business.
Jedd studied Landscape Architecture at Cornell University and is a LEED Accredited Professional. Jedd resides in Baltimore, MD with his wife and two sons.
---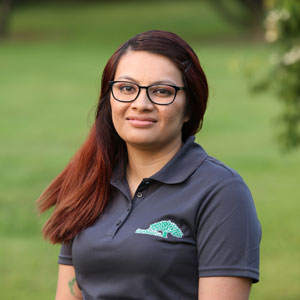 Karla Delgado, Office Administrator
Karla joined GreenSweep in 2018 and is likely the friendly voice on the end of line when you call our office. In her current position as Office Administrator, Karla assists with various administrative tasks, but her main focus is all bookkeeping-related functions, including accounts payables, accounts receivables, and payroll. One of Karla's most valued traits is her willingness to help out wherever is needed. Karla is bilingual, English and Spanish, which has been a huge asset in helping us communicate more effectively with our employees. Karla originally joined GreenSweep in the role of Office Assistant and after 15 months we are thrilled to see her growth within our company.
Karla currently resides in Bladensburg, MD with her family.
---
Kenia Pacheco, Office Assistant
Kenia joined GreenSweep in 2019 and in her role she assists with various clerical tasks necessary to keep our business running smoothly. Primarily Kenia helps with production tracking, human resources, billing, and management of residential services. Prior to joining GreenSweep, Kenia worked in retail sales. We are eager to get her engaged in the green industry as she grows with our company.
Kenia lives in Laurel, MD.
---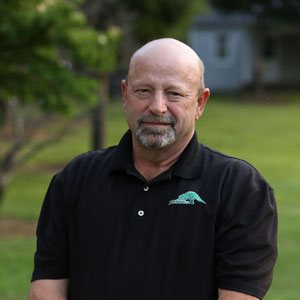 Bob Bailey, Commercial Account Manager
Bob joined the GreenSweep team in 2016. As an Account Manager, he manages a portion of our commercial accounts, acting as the primary point of contact for property managers, providing quality control after we provide service, and overseeing field crews. Bob also manages our equipment maintenance, coordinating outsourced repairs and even completing repairs to small equipment when he is not focused on customers. Prior to joining GreenSweep, Bob owned and operated his own small landscaping company for almost 15 years and held positions with other firms in the local region.
Bob is a veteran of the United States Air Force Reserve, Desert Shield, and Desert Storm. He lives in Silver Spring, MD with his family.
---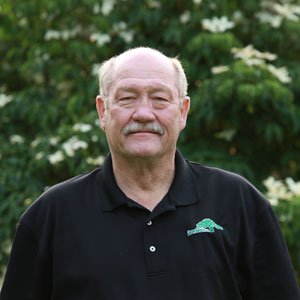 George Frazee, Commercial Account Manager
George joined the GreenSweep team in 2017. In his role, he manages a subset of our commercial accounts and assists with supervising our field crews to ensure contract requirements are met and clients remain satisfied. George brings over 30 years of experience in all facets of the landscaping industry, with a concentration in turf care and irrigation management. George obtained a Bachelor's degree in Education from the University of Maryland and enjoys using this background to share his knowledge with others.
George is both a Certified Fertilizer Applicator and Certified Pesticide Applicator. George was born in Washington, DC and currently resides in Laurel, MD with his family.
---