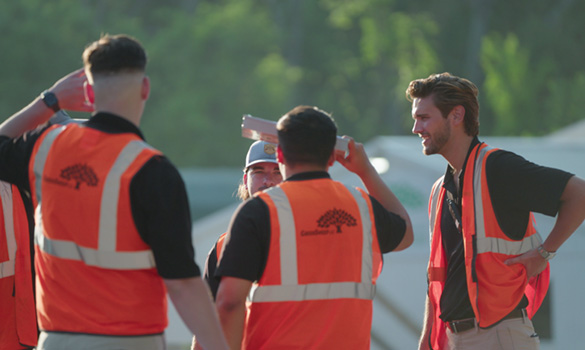 Cultivate Your Career
At GreenSweep, we recognize our success is dependent on our team, and we have designed a career landscape to help cultivate that for each individual team member and our collective organization.
Career Development
Just like we are passionate about taking care of our clients, we are passionate about developing well-rounded team members. Through on-the-job and organized experiences, our team members at all levels are offered opportunities and tools to grow professionally. We conduct weekly team meetings for all field team members focused on safety and proper operations. We offer specialized training on equipment usage, horticultural best practices, and other pertinent topics. For management, we provide continual training focused on sales, communication, technology, and operations. Bringing industry specialists, such as battery equipment manufacturers and irrigation suppliers, in for demos and lunch-and-learn sessions increases our team's knowledge and aptitude. We know training is an investment and are confident providing access to resources will encourage growth and teamwork.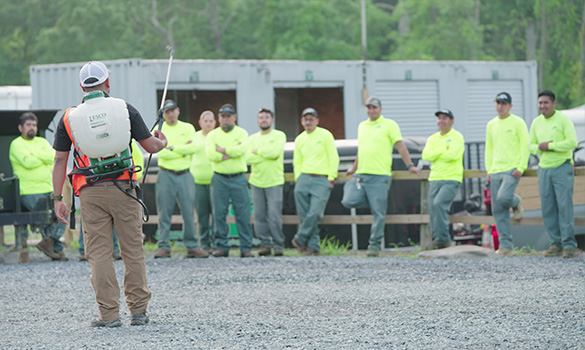 Aligned with our vision to provide a workplace where team members feel empowered and prepared to achieve their personal and professional goals, we take immense pride in being able to promote team members within the organization and watch their success. Combined with an individual's desire to grow, we have a structure in place where investing in training and challenging team members to grow their knowledge, skills, and abilities, enables them to move up our career ladder and become leaders in our organization.
Row the Boat (RTB)
Our culture is defined by direction and teamwork, and our internal mantra of Row the Boat helps us capture that sense of team success. When our team is operating under the Row the Boat mindset, we are confident in the success we can achieve.
Row the Boat is defined by a set of attitudes, behaviors, and expectations - our Boat Rules - which we hold ourselves and each other accountable. The Boat Rules set the standard for the type of people who are successful on Team GreenSweep - individuals with a strong work ethic and a sense of pride in what they do. Our team is comprised of strong, capable individuals who naturally fit into our culture. We come together as a team joining our unique skill sets to move forward in the direction the team has mapped out. By rowing the boat together toward a common goal, we are bound for success.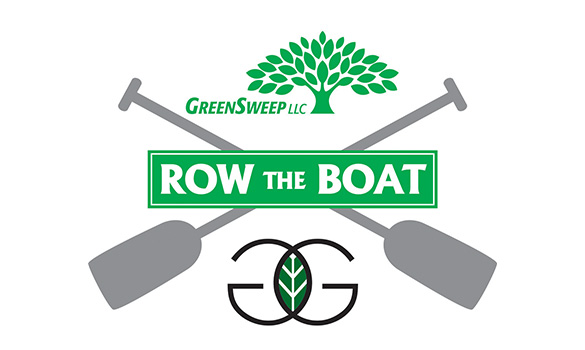 Solidarity in our RTB culture continues to bloom every day as we work as a team. Teamwork fosters pride and humility, and we enjoy taking time to celebrate our successes too! Through our RTB Rewards program, team members earn rewards when they go above and beyond to showcase our Boat Rules and core values. Team members nominate other team members for these rewards, which is the driving force behind our RTB Rewards program. When team members recognize each other for following the Boat Rules, the sense of pride in what we do deepens. Team-building activities and team appreciation events are a regular occurrence to encourage a culture of camaraderie and celebrate our accomplishments. Our RTB culture makes our entire organization run at the highest level and that shows in the quality of service we deliver and the excellent relationships we have with our clients, vendors, and extended network of landscape professionals.
Benefits
GreenSweep strives to provide attractive compensation and benefits for our team members. We offer competitive health and wellness plans, paid time off, retirement and financial protection, various pay structures based on position, and other exciting opportunities.