Approximately 60,000 Americans are diagnosed with Parkinson's disease each year. About 15 years ago, it just so happened that Paula Narsavage was one of them. Paula, who is the mother of Kyle, GreenSweep owner, and Jedd, V.P. of Design and Development, has battled against this disease ever since.
At the very beginning of GreenSweep, before Kyle and Jedd had licenses, Paula acted as "Crew Leader" driving them to job sites and reading a newspaper while the boys cut grass. In those early days she packed lunches and paid bills. She was a one-woman accountant, route builder, and business manager. Paula's diagnosis came at about the same time that GreenSweep really took off. Her support had been crucial in Kyle taking his childhood side hustle and launching a professional landscape company. After several years in business and operations running smoothly, Kyle had an idea. With GreenSweep successful and financially stable, it was time to use this platform for a greater purpose.
We launched our first Parkinson's campaign in April 2018. Since then, our team has participated in three Moving Day DC walks and been recognized as a top fundraising team. With generous support from employees, customers, suppliers, family, and friends, GreenSweep has raised over $23,000 in three years for the Parkinson's Foundation! We are awed and extremely grateful for the support of our network. We promote education and resources offered by the Parkinson's Foundation. Our staff wears Parkinson's blue uniforms during April to spotlight Parkinson's Awareness Month. We are committed to partnering with the Parkinson's Foundation to support all affected by PD.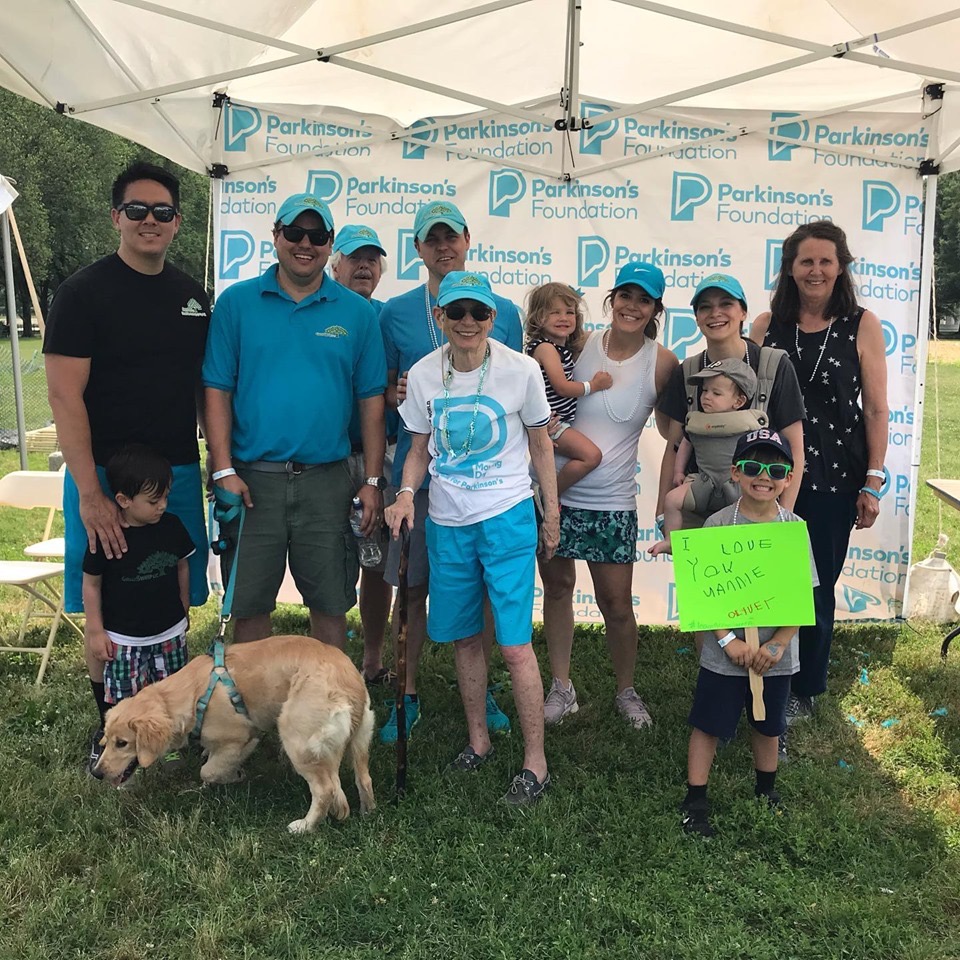 Our intention since our first campaign was to demolish the stigma, shame, and self-consciousness that can come along with a Parkinson's diagnosis. Any funds raised would be a bonus to that. We are proud to have seen success on both objectives, and and our early victories have developed a passion in our organization.
In honor of Paula, our team is dedicated to supporting all individuals and families affected by Parkinson's disease. We know that the knowledge of this support system behind her has helped Paula in her own battle with Parkinson's.
Paula, we support you, we love you, and we will keep fighting in your name to make strides against PD. Go Team GreenSweep!
To learn more about GreenSweep's commitment to supporting those affected by Parkinson's disease or to donate to the cause, visit our team page.