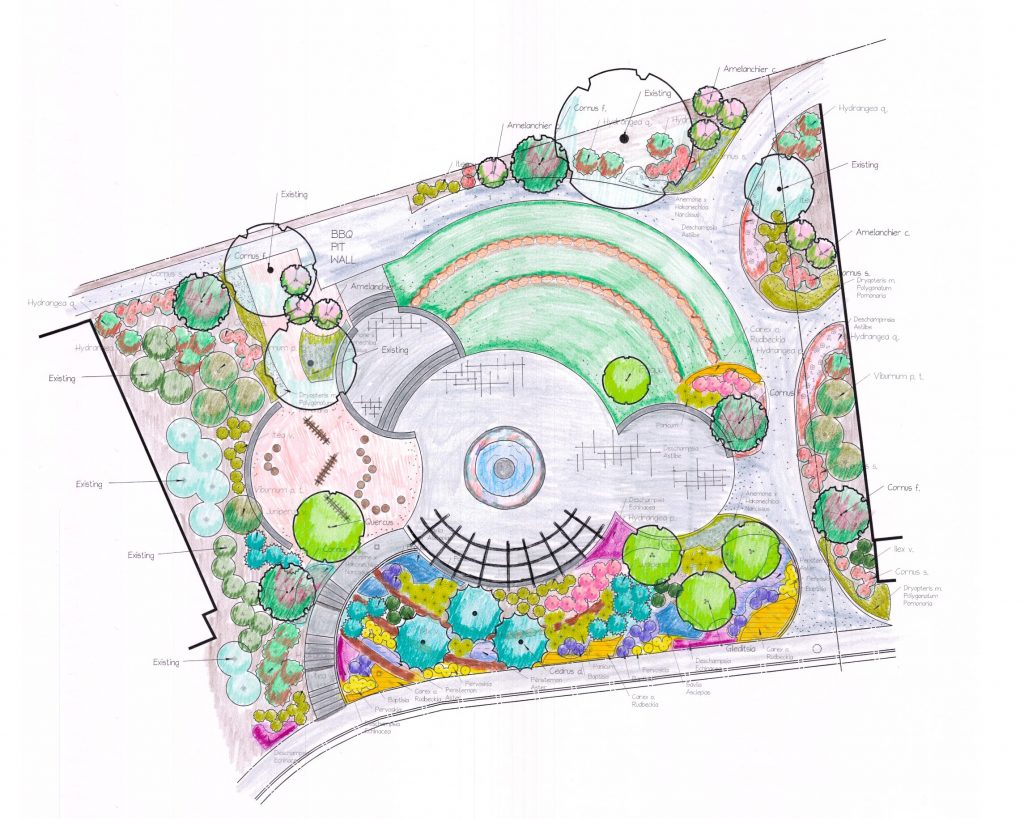 GreenSweep LLC was recently awarded the exciting opportunity to create and construct a new vision for Page Park, a 17,000SF existing public park in the Village of Friendship Heights, MD. Jedd Narsavage, Vice President of Design and Development, presented GreenSweep's design to the Village Council where it was considered alongside ideas from two competing firms. This followed two weeks of public comment during which time all three designs were displayed on the Village website. At the March 14th meeting, with a nearly unanimous vote, the Village Council selected GreenSweep as the winner and declared the vision "a park that the community can enjoy for years to come."
This dramatic reimagining of Page Park will give the residents of Friendship Heights a beautiful, multipurpose public park, one they will be excited to use and proud to share. The new Page Park will be a vibrant and inviting space, with a clean and classic look that inspires visitors to enter and enjoy the natural surroundings. Our goal for the design of this urban public space is to provide multiple ways for visitors to spend time outdoors. Walking and jogging paths, gathering spaces for comfortable conversation, and room for unstructured play will exist among a broad variety of natural plantings and stonework.

The design of the new Page Park has been a collaboration with Garden Gate Landscaping, Landscape Design Consultant, Kelley Heim. Jedd and Kelley spent months discussing and reimagining the space, combining their own ideas with the needs of the Village to create a winning design package. They will now begin the process of refining and finalizing the design and incorporating Village Council input. We hope to move into the construction phase in the summer of 2022. We applaud Jedd and Kelley for their time, hard work, and creative vision on this project! We can't wait to see the new Page Park come to life!