In an effort to better serve our customers, GreenSweep has launched a new Customer Portal. Customers will be able to manage accounts at their own convenience using a cloud-based system with the latest IT technology.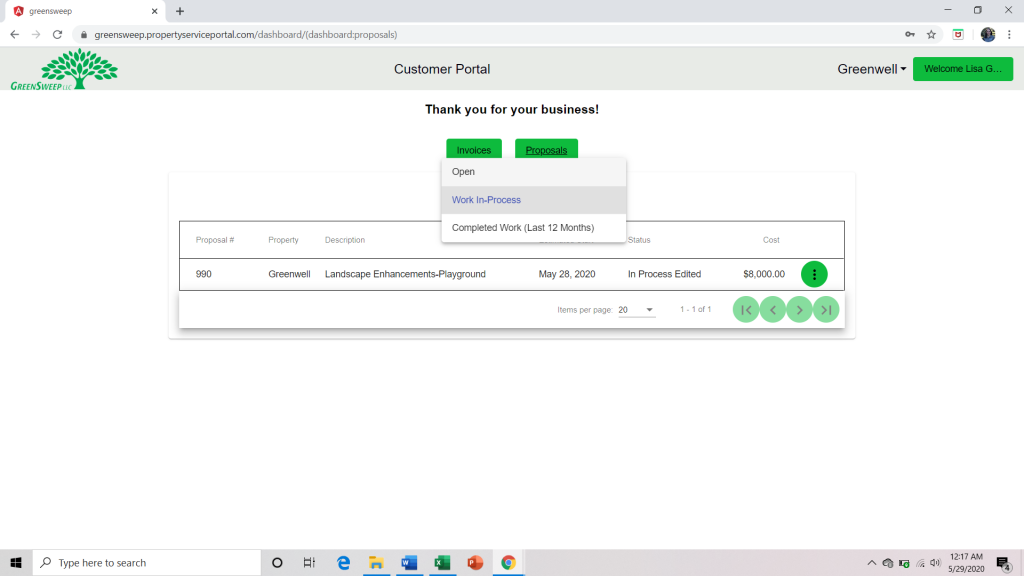 Customers can use the new portal to:
review and sign proposals
view and pay invoices
manage payment methods (both credit cards and bank accounts)
see payment history
We know access to information is crucial in our technologically advanced world and we are glad to be able to offer this feature to our customers. Our customer portal is backed by industry-leading software with strong security measures to protect customer data. Signing a new proposal and paying bills will be easier and faster. We are thrilled to offer a system to create efficiencies for our customers to access their information at any time and from anywhere.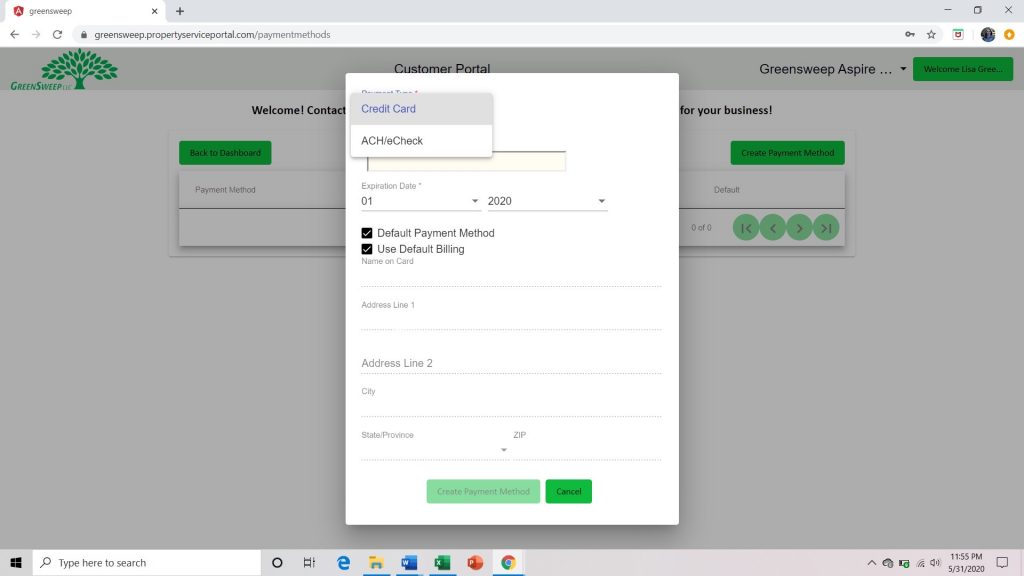 Customers will receive an email with a personalized link to register their account. After registration users can use the gray navigation button in the upper right corner of the GreenSweep website to access the portal, but the first login/registration must occur using the link  sent in the invitation email. Customers can use these instructions to help navigate the features. Please contact us if you need assistance accessing your customer portal.
The customer portal is one aspect of a new business management software system that has been years in the making from research, evaluation, set-up, and now deployment. The new system is a value-add for our entire company. Our crews can more easily communicate conditions at a customer's property. Account Managers have better access to all data points concerning each of their customers. Our entire staff can more effectively manage all details of our business — from client-reported issues to equipment maintenance needs — in an effort to continue to deliver the highest quality service. The advanced technology also helps in our effort to minimize paper usage. Our crews will soon be fully paperless as they are now equipped with a tablet to record important property and job information. We are excited about all of the things we will be able to learn and do with the aid of this investment.
The GreenSweep Advantage comes down to providing the customer with a quality experience and we are confident the new system will help us do just that.